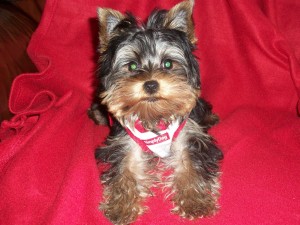 There are several things to look for when choosing a dog breeder:
Be sure your "new puppy" has:
1) Been in a social setting.
2) Seen a veterinarian.
3) A breeder with references.
4) Has a mom who had good prenatal care
5) Come from a facility you have seen that is clean and not like a puppy mill.
6) A guarantee from the breeder.
7) A good set of parents that you have "interviewed".
Tales Untold is a firm believer in adoption, however this may not be an option for you. So, hopefully these tips about breeders will help in your decision making.