Tag Archives:
Lisa Smith-Putnam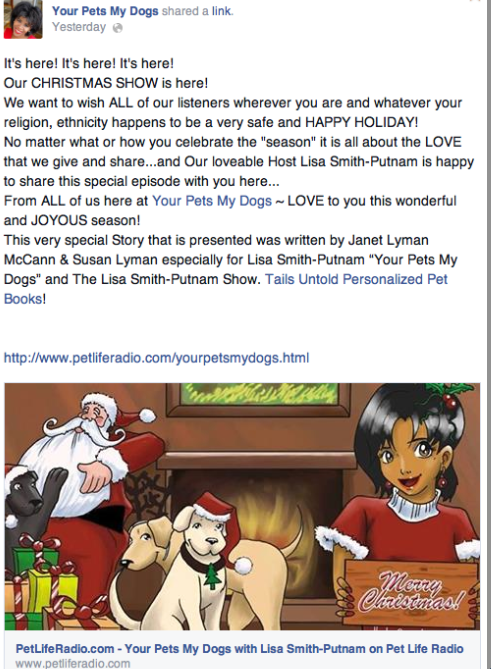 We's so excited to let you know that Tails Untold Personalized Pet Books Sponsored Lisa Smith-Putnam's  Your Pets My Dogs Christmas Story on Pet Life Radio.  You can listen to MacDuff's Christmas Surprise Story narrated by Janet Lyman McCann and hear special Christmas Memories from Lisa, Bill, Janet and yours truly.
Come grab a hot chocolate, cup of tea or your favorite drink and enjoy the show.  Please share with all your friends!  We also appreciate any comments.
Here are a couple of  links to the show:
https://www.facebook.com/YourPetsMyDogs
http://www.petliferadio.com/yourpetsmydogs.html
And here is a picture of  the cover of the Tails Untold Personalized Pet Book "Macduff's New York City Adventure Book" from "Santa".