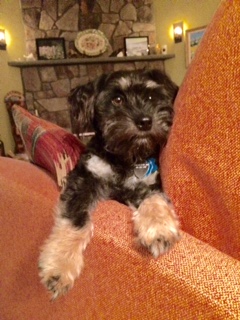 7 Reasons Why Every Family Needs a Dog
There are many pleasures that we may enjoy life but one that most of us would never live without is having a dog by our side. Not only are they a loyal companion, they provide more love to us than we could ever hope to give back to them. These are the most obvious benefits of having a dog but there are many more reasons why you should have a dog as part of your family. Here are 7 reasons why every family needs a dog in their life:
Dogs Are Always Happy to See You – When you or any member of your family walks through the door, the dog is always going to be the most excited individual in the room. There is nothing quite like coming home after a difficult day and being greeted like you are the best person in the world! After all, you are the best person in their world.
They Protect Your Children (from Allergies) – Most people will automatically assume that dog-related allergies will be a problem in their household. In reality, the opposite may actually be true. According to a study by the Department of Pediatrics at the University Of Wisconsin, children who lived in a home with a dog as newborns were less likely to experience wheezing and eczema by the time they were three years old. Early exposure seems to be a factor and it is thought to be associated with how quickly the immune system develops in a child shortly after birth.
Play Time Is Anytime – It doesn't matter what you might be going through in your life, you can always count on the fact that you can take a moment out of your day and enjoy some playtime with your dog. This is also something that you will come to love about having a dog around your children as well. There is nothing quite like sitting on the floor with your kids and having some fun time with the dog.
You Will Be Healthier – Dogs provide many benefits to our health, including reducing the risk for heart disease. According to the American Heart Association, dogs provide many benefits to their owners, including engaging in physical activity. In addition, people who had a heart attack were more likely to survive when they own a dog. You can't argue with the numbers.
You Will Understand "Dog People" – There is a measurable phenomenon that occurs when people own a dog. Suddenly, they become dog people and it seems as if their entire life is surrounded by that beloved pet. Some people may tend to look at them as if they were a bit unusual but once you are a dog person, you will understand.
You Bond with Your Dog over Everything – It doesn't matter if you are curled up on the sofa with your dog watching TV or if you are taking them to obedience training classes, the bond between the two of you will just continue to grow stronger. Dogs are naturally eager to please but as the bond grows, you will find that it runs in both directions.
Dogs Keep You Safe – There are certain dog breeds that are well known for providing security to the family but regardless of the dog that you have as a family member, they will add to your safety. In part, it is due to the fact that they will hear and see things that might escape your notice. Additionally, dogs keep you safe by providing you with companionship and when you have a dog around, you will never be alone.
For additional information and tips, please check out this website http://www.lovealldogs.com
Tails Untold is very happy to have this great Guest Blog from Tim Shank.   Please consider adopting from a Shelter/Rescue first.  We want every dog, cat and all pets to find loving and forever homes.