Super Stories About Healthy Superfoods For Your Dog  
One of my favorite "dog tails," especially when it comes to healthy eating habits and snacks for our pets, actually comes from one my own personal experiences. It happened one day when I took my dog to the vet when she was acting particularly peculiar. She was very listless, lethargic and was showing some obvious signs of doggie dehydration.
Come to find out, my canine had accidentally consumed a large quantity of carpet fibers and the mass was blocking and interfering with her digestive system. When my caring veterinarian suggested surgery might be necessary, I was mortified, but she said she wanted to try something much cheaper and less invasive first … pumpkin … and I was intrigued.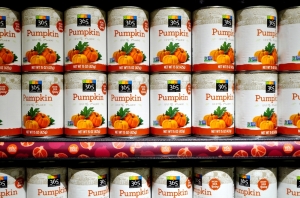 Pumpkin Patch
The good dog doctor led me behind the front counter of her office and opened a cupboard that contained dozens of cans of neatly stacked, solid-pack pumpkin, the kind used to make holiday pies. Unbeknownst to me at the time, pumpkin aides with a dog's overall digestive system along with a number of other healthy benefits. Low and behold, several hours later, my canine had "passed" the mass without the need of a scalpel.
To this very day, I still keep pumpkin on hand, mostly in portions that I keep frozen, and give them to my dog as a treat, especially during warmer summer months as a "pup-sicle". You can also mix it in with their regular food as a digestive aid and offers a number of additional health benefits.
Chewy Carrots & Crunchy Yams
Another healthy treat from my personal vault of pet stories, my dog also enjoys raw carrots. She thinks they're some kind of a chew toy and when I toss one to her, she gnaws on it until it eventually disappears, as she devours every last scrap. Yams and sweet potatoes are also enjoyed by canines and can be served sliced raw or dehydrated.
Carrots and sweet potatoes are obviously a lot cheaper than traditional chew toys and snacks and much better for them. They're packed with many important vitamins and nutrients that can be very beneficial for canines, young and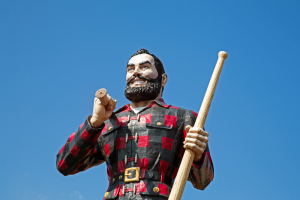 .Broccoli and Other Greens
Being a fan of Paul Bunyan as a child (giving away my age a little), I was fascinated with trees and when my Mom told me Broccoli were in fact tiny trees, I gobbled them up without thinking. Broccoli and many other types of greens are just as healthy for canines as they are for kids.
When I was younger, when spinach went on my plate, since I grew up on old Popeye cartoon reruns (I get it – I'm old), my Mother didn't have to sell this healthy, leafy green vegetable to me since I wanted to grow up big and strong like the sailor man. The same is true for dogs since spinach is just as healthy for canines as it is for kids.
Just like human children, you'd be surprise at how many of them actually like fruits and vegetables, whether you're including them in their regular serving of food or serving them outright. Don't discount certain healthier food choices from your dog's diet assuming they might not enjoy them … you might be surprised.
For more information on healthy fruits and vegetables for your four-legged best friend, check out this infographic on "7 Superfoods To Add To Your Dog's Diet." You'll both be glad you did.
Tails Untold Personalized Pet Books would like to thank, Amber Kingsley, for this wonderful and informative Guest Blog.