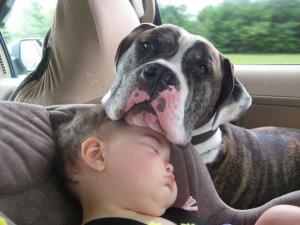 Did you know that petting your dog or cat has mutual benefits? It seems obvious that your pet gets pleasure from petting and shows it in many ways like rubbing up against you, nudging you, and often we see a smile and a gleam in their eye from petting.
For humans, petting often triggers the release of a hormone called oxytocin, which is a bonding hormone. They say that petting a dog for only 15 minutes can also release other feel good hormones such as serotonin and prolactin.   Another benefit is that the stress hormone called cortisol, has been known to be lowered by petting.  Studies have shown that the same effect happens with cats.
For those suffering with mild depression, by petting your pet, it stops you from focusing on your problems and looking inward and digging into a deeper hole. Your energies are now focused on your pet and it helps to take the worry and the depressive thoughts and turn them toward something positive and loving, outside of your own mind. What is amazing is our pets can usually tell when we are feeling blue and will often stay closer to us and want to snuggle more.
Many studies have shown that not only do we get the positive effects of petting, but our pets get the same kind of benefits, too.
So keep petting your pet so you both enjoy that mutual benefit that has been termed "the love loop".
P.S. Do you think a cat and dog petting each other has the same effect?  [Photo: Courtesy of Funagram]