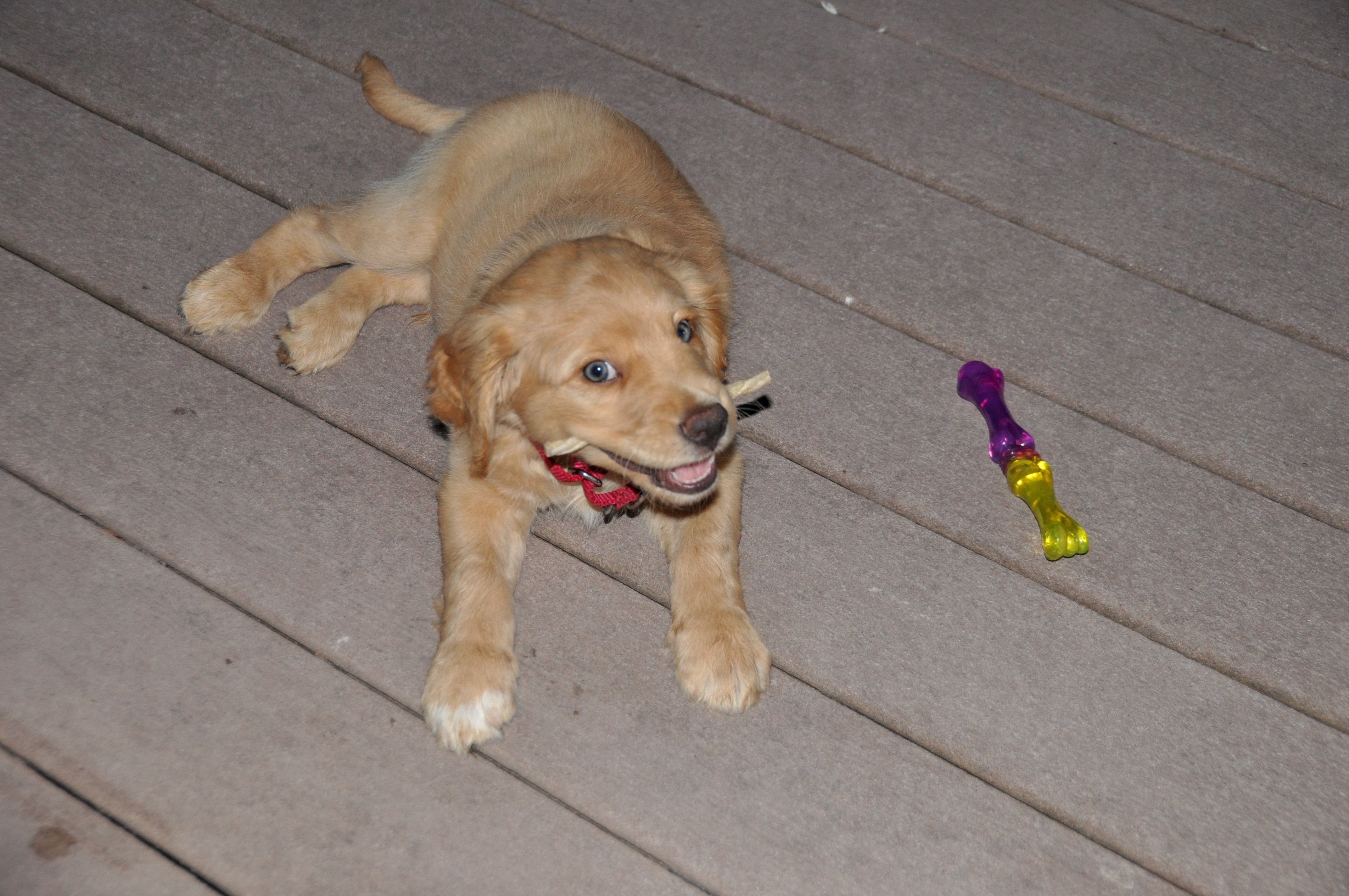 We all love to reward our special pets with treats for good behavior and just for being them. What we don't want to do is give our pets treats that contain all sorts of additives and preservatives.  So here are some recipes that are simple and easy to do that allow us to feed our pets healthy treats.
Homemade Dog Treats
1 cup all purpose flour
1/4 cup wheat germ
1/4 cup brewer's yeast
1 tsp. salt
1-1/2 tbsp. canola oil
1/2 cup low-sodium chicken stock, plus extra for brushing
Oven : 400 degrees
In a medium bowl, whisk together flour, wheat germ, yeast and salt and set aside. Place oil in a large bowl.  Add stock and flour mixture in three alternating additions, beginning and ending with the stock. Mix well. On a lightly floured board, roll dough to 3/8 inch thick.  Shape  biscuits with a cookie cutter shaped like a bone or other object that is appropriate for your dog's size. Transfer to parchment lined cookie sheets. Bake biscuits for 10 minutes. Brush with stock and bake ten minutes more. Turn off the oven, leaving the door closed with the biscuits inside to dry completely. This takes approximately 1-1/2 hours. Store at room temperature in an airtight container.
Cat Treats
1 cup whole wheat flour
1/4 cup soy flour
1 tsp. catnip
1 egg
1/3 cup milk
2 Tbsp wheat germ
1/3 cup powdered milk
1 Tbsp unsulfured molasses
2 Tbsp butter or oil
Oven: 350 degrees
Preheat the oven. Mix the dry ingredients together. Add the molasses, egg, oil or butter and milk. Roll out flat and cut into cat bite-sized pieces. Place on oiled cookie sheets. Bake for 20 minutes. Let cool and store in a tightly sealed container.
Your pets will love their special cookies and you will know you are providing them with wholesome ingredients. Enjoy!