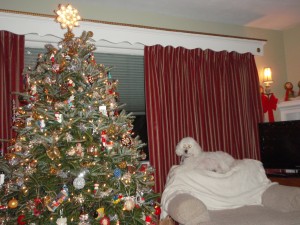 We love to surprise our favorite person with an unexpected gift. Imagine finding a brand new car in your driveway! With children, we think of a special gift of a new pet. Having your child run downstairs on Christmas morning or the first day of Hanukkah to find a cute little kitten or puppy with a red bow under the tree or by the menorah sounds so exciting! But, and there is always a but, there are several ways you can give a child a pet. Putting a live pet under the tree or by the menorah on the 8 days of Hanukkah can have its problems. Many children are too young to know what caring for a pet means. Especially children under 10 years old. It is not a wise idea to get a pet to teach your child responsibility. A child who is not usually responsible may not know what it means to care for a pet. What is a better idea is to have a pet be a reward for demonstrated responsibility.
There are many other things to consider. The cost of having a pet can run as much as $400. a year for a cat and $500. for a dog. They need food, supplies, basic shots and other vet care. Having a pet means a great deal of commitment, considering the love, care and time to play with him. Then there are the inevitable accidents, furniture damage and other requirements to make a home pet-safe. The average cat or dog can live 12 to 15 years or longer. They need the security of committed owners with the ability to accept the bumps along the road.
If you really wish to surprise someone with a new pet, consider this alternative. For adults you can purchase a pet gift certificate from Petfinder.com. This way, the gift recipient can search for more than 350,000 adoptable pets. For children, you might buy a stuffed dog or cat, equipped with supplies like food dishes, leashes, collars and treats. Then you can attach a note saying that the family can go to pick out the pet after the holidays. This way the whole family is involved in choosing the type, size and breed of the animal you're considering. Explore websites that identify breeds that work best with your family's personality. Kids will enjoy being part of the process and you can teach them what the responsibilities of owning a pet include.
Finally, keep in mind that animal shelters are great places to go for a new pet. The cost is low and they often have discounts on spaying and neutering. Petfinder.com allows you to search by breed, location, size and more. With this kind of planning, your family can have a wonderful longtime family member that brings joy throughout the years!