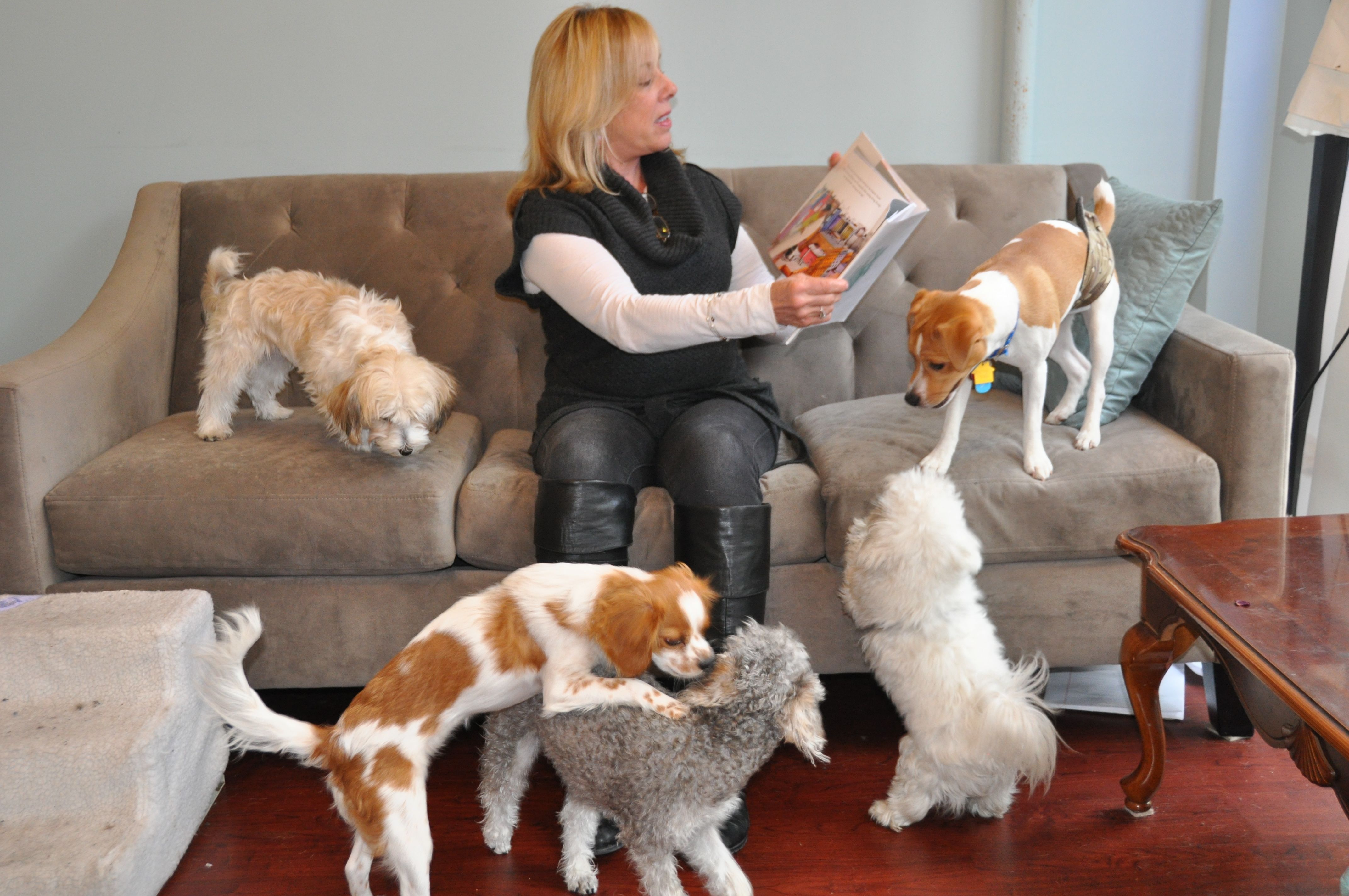 There are many dogs who crave attention, exercise and socialization with other dogs. If you are considering daycare for your dog, the following factors may help in your decision:
Is your dog's personality and behavior such that he would likely play well with other dogs?
Is your dog comfortable in new surroundings and does not mind separating from you?
Some dogs are fearful of other dogs which may cause them to become aggressive in a forced play situation.
Mature dogs or dogs who have medical issues tend to be less playful and would not be able to take the kind of play that other, younger dogs would relish.
A dog who tends to be aggressive and offensive with other dogs would not be a good candidate for doggie daycare.
If you feel your dog is a good candidate for doggie daycare, There are several things to consider when looking for the right facility for your dog:
Look for professionals with solid backgrounds in dog behavior, care and training.
Be sure they require an interview and an assessment of your dog before acceptance into their program.
View the facility when dogs are playing there and interview the manager and staff.
Dogs that are there should appear happy and playful in a calm and well-supervised environment by a caring staff.
Ask about staff to dog ratio;  the fewer the staff to dog ratio, the more likely your dog will be safe and well-cared for
Be sure the daycare facility includes rest time so as not to overstimulate your pet.
Ask about their requirements from vaccinations to insurance.
Ask if they select appropriate play groups depending on the dog's temperament, size and age.
There should be multiple playrooms and secure, outdoor areas.
Find out how they deal with inappropriate behavior between dogs.
Be sure they are affiliated with a veterinarian's office in case of an emergency and ask if they will accept your preference for veterinarian care.
The benefits of daycare for an energetic and social dog are many. It provides needed recreation for the dog who might otherwise be left home alone while the owner is at work. With the right placement, you will be happy knowing your dog is with professionals who can give him the exercise and attention he desires.