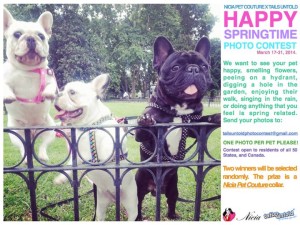 Hi All,
Spring is just around the corner!
Come visit our Facebook page to enter our latest Tails Untold Personalized Pet Book Photo Contest to win a wonderful Nicia Pet Couture collar.
Here is the link!  http://bitly.com/1kXdfxU
Can't wait to see all the entries! Please share with all your friends, too.
Susan, Janet and all your friends at Tails Untold Personalized Pet Books